Slow Cooker Guide
Slow cookers are real superstars in the kitchen. They're simple to care for and can endure for years, making cooking a warm supper for the family a breeze. But, honestly, how much do you know about slow cookers? We gathered all of our slow cooker knowledge, from operating to clean in order to assist seasoned cooks and kitchen rookies. Continue reading for our slow cooker insider tips and techniques. In this slow cooker guide, you will get valuable information about crockpots and their working.
A slow cooker is an electric kitchen appliance that cooks food for a long time at a low temperature. Slow cookers are ideal for breaking down and tenderizing huge amounts of meat, such as pot roasts or beef stews, due to their low-and-slow approach. But it isn't all they are capable of. Slow cookers are also popular among home cooks for soups, meats, dips, beverages, and bread.
When it comes to purchasing a slow cooker, there are various aspects to consider, including how many people you often cook for, your budget, and which features are essential. This detailed slow cooker buying guide was created to assist you in finding the best one for your needs.
How Does a Slow Cooker Work?
A heating element, a vessel, and a glass lid are all included in the base. The meal is placed in the vessel for cooking. It's usually made of strong stoneware to maintain the heat constantly, even, and consistently.
Slow cooking resembles cooking on the stovetop or in a dutch oven. Heat in a slow cooker starts at the bottom and moves up the sides before reaching the food. The heat generates steam, which forms a vacuum seal with the lid. Cooking at low, steady heat helps to keep the moisture in the food. There is no evaporation or concentration of the liquid.
Slow Cooker Time Chart
Meat Type
Weight
"Low" Cook Time
"High" Cook Time
Beef-Stew Meat
(cut-up chuck, chuck shoulder, chuck roast)
3 pounds
6 hours
5 hours
Beef Roast
(whole chuck, brisket, round)
3 to 4 pounds
8 hours
6 hours
Large Pork Roast
(pork butt or shoulder)
6 to 7 pounds
9.5 hours
7.5 hours
Chicken
(whole chicken, ground chicken)
6 pounds
7.5 hours
6.5 hours
Pork Loin

3 to 4 pounds
6 hours
5 hours
Fish

3 pounds
3.5 hours
1.5 hours
Most machines have three settings: low, high, and warm. The temperature range for cooking is 175°F to 215°F. Both the low and high settings will reach a maximum temperature of 215oF, but the low setting will cycle on and off that temperature more frequently. As a result, the food will cook faster on the high setting than on the low setting. The Crock-Pot will be between 165 and 175 degrees Fahrenheit in the warm setting.
Use the low or high setting for large roasts.
The lean protein preset is ideal for chicken breasts, thighs, or loin, when cooked on low and bone-in for chicken.
Use the low or high setting for stews and soups.
The warm preset is ideal for keeping party dishes warm.
How to Properly Use a Slow Cooker or a Crockpot
Using a slow cooker is really easy. Simply plug in your slow cooker, add the ingredients for your selected meal, set the cooker to low or high according to the recipe's directions, cover, and let it cook. When your meal is done cooking, turn the slow cooker off to turn off the heating element, or keep it warm if you aren't ready to eat it yet. That concludes our discussion.
Some recipes, such as ground beef chili or pork chops, will need to browning some ingredients in a skillet before adding them to the slow cooker. You might want to preheat your slow cooker in these situations.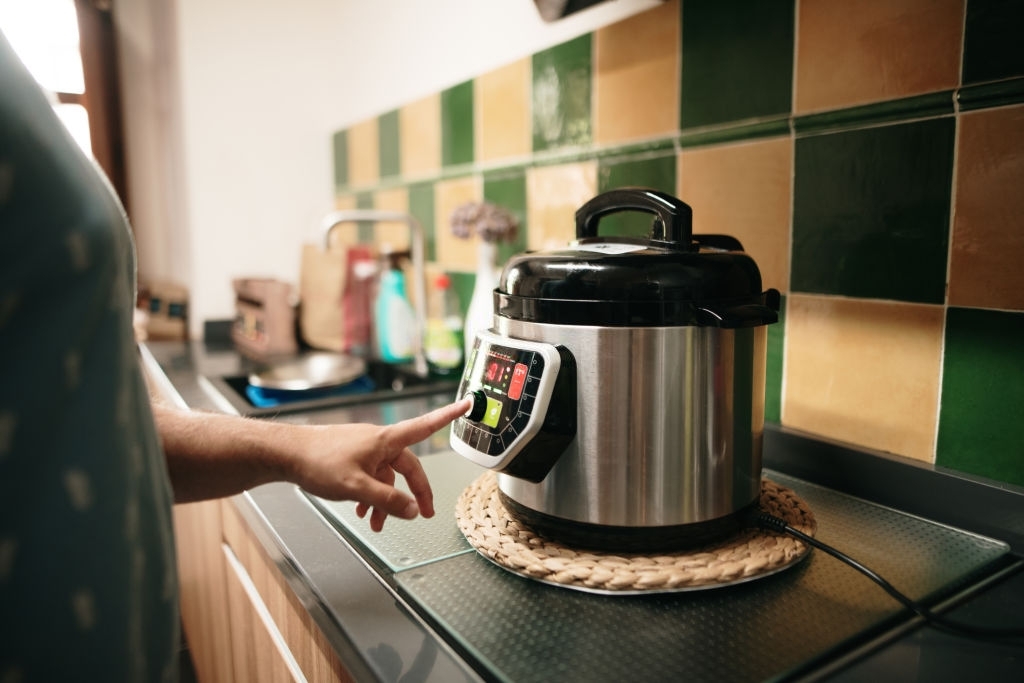 Although using a slow cooker is simple, we do have some suggestions for achieving the best results. Here are some of our best recommendations:
To avoid overcooking and overflow, fill your slow cooker to around 3/4 full.
Don't look! Opening the lid to check on your food emits heat, which might lengthen the time it takes to cook.
Yes, practically any recipe can be turned into a slow cooker meal! Use the instructions from a comparable dish written as a slow cooker recipe, or follow these steps.
A food prepper's best buddy is a slow cooker. Slow cooker dinners that can be frozen ensure that you always have dinner on hand, and one-pot slow cooker recipes ensure that you don't end up with many dirty dishes.
Slow Cooker's Buying Guide
Cooker Capacity
The first consideration to make is the size of your slow cooker. Do you prepare and plan your dinners a week ahead of time? Perhaps you'd like to stock up on soups and stews that can be frozen. In any case, a large 6- to 10-quart slow cooker should suffice.
A 4- or 5-quart slow cooker could cook enough for someone who wishes to cook a great dinner that will be ready when they walk in the door. Small slow cookers hold 1 to 2.5 quarts of liquid and are ideal for reheating lunch leftovers and keeping dips warm at a party.
Price
Price is often the most influential criterion for purchasing a new appliance, as it is with any new appliance. Slow cookers can cost anything from $20 to over $300. Consider how often you'll use your machine and the kind of meals you'll prepare. If you have a large family and/or many hectic days, it may be worthwhile to invest in a high-quality machine to help with meal prep. A smaller, more economical model might be the best bet if you live alone and want a daily dinner assist.
Cooker's Modern Features
For some, just having a "HIGH" and "LOW" setting is sufficient. Extra features, on the other hand, can make life easier. Things to look for include:
Traveling is made easier with clip-tight lids.
Lids with gaskets to prevent spills.
Features that allow you to cook for a specific amount of hours.
Temperature probes to indicate when your food is ready.
The slow cooker has Wi-Fi functionality, so you can operate it with an app on your phone.
Keep an eye on the temperature and cook time with digital monitors.
So you don't have to wash another dish, use the sear or sauté settings.
If you frequently entertain, a buffet cooker with two or three separate crocks, such as this one, is a must-have. Don't forget about the slow cooker extras!
Programmable Slow Cooker
Some slow cookers offer a "delay start" feature that lets you start cooking without hitting any buttons. This is really useful, but we don't recommend using it for more than two hours, especially when cooking with meat; according to the FDA, bacteria multiply tenfold when food remains out at room temperature for more than two hours, putting you at risk of disease.
Slow Cooker Saftey Guide:
Keep Your Device on a Flat, Stable Surface:
Ensure that there are no combustible materials near the exterior, such as towels, drapes, or cooking oil. Make sure there's nothing underneath it and that it's not near your sink or cooktop.
Always Check the Cord Before Using the Cooker:
Take a minute to inspect both ends of the cord for any frayed or exposed wires before plugging it in. If you find any, cut the wire and throw away the equipment right away – black tape is not a safe solution.
Check Your Smoke Detector:
At least once a year, check and replace the batteries in your smoke detector. Whether you use a slow cooker or not, this is a fundamental safety rule you should always follow!
Considerable Cautions:
Despite the fact that slow cookers have been around for a long time, technology has advanced significantly in recent years, and older versions lack current safety features such as auto shutdown. If your slow cooker emits any foul aromas or feels hotter than it should while in use, unplug it immediately and toss it. If your slow cooker appears to have spent time in someone's garage, you should probably upgrade.
Unplug When Not in Use:
When you're not using your slow cooker (or any other countertop electric appliance), make sure the cord is wrapped neatly and not folded up in a way that exposes wires.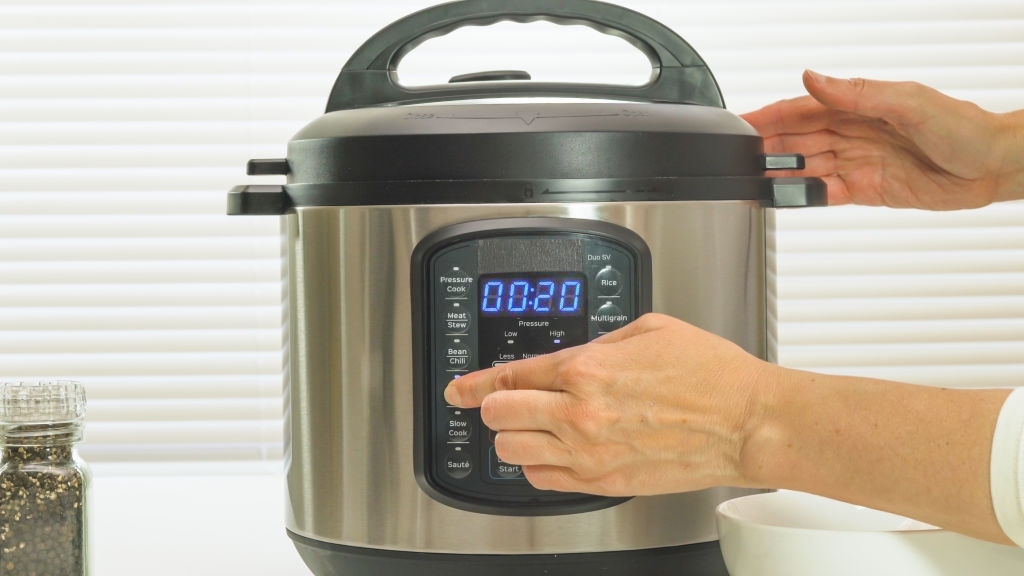 We're confident that if you follow these easy safety tips, you'll be in good hands when it comes to cooking "low and slow" on game day. If you're in the market for a new slow cooker, take a peek at our top-rated selections from our Kitchen Appliances and Technology Lab.
Slow Cooker Maintenance Tips
Metal tools can harm your slow cooker's ceramic or stoneware insert. Use a wooden or nylon serving spoon instead.
Transfer the leftovers to a storage container once you've finished your dinner. Fill your slow cooker insert with hot soapy water after giving it a brief rinse with hot water. Allow it to sit for a few minutes before washing.
Slow cooker liners are a useful choice for those who find it difficult to clean their slow cooker.
If subjected to extreme temperature changes, stoneware inserts may break. Do not put your insert in the refrigerator before using it, and do not fill it with cold water shortly after cooking.
Final Words
Congrats if you've made it this far! I hope you learned something new about slow cookers from this ultimate beginner guide of the slow cooker. Thank you for allowing me to assist you in your decision to choose the best slow cooker size for your needs. Sizes, forms, functions (manual or programmable), brands, and prices are nearly limitless when it comes to what you can buy.
---